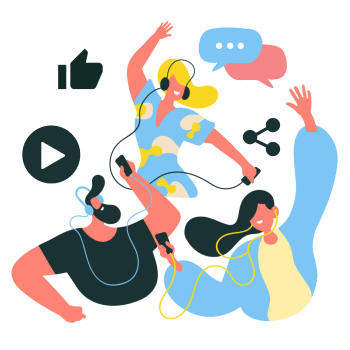 Welcome to Podyssey!
The best online community to discover and discuss your favorite podcasts.
Send the app download link to your email
Already have an account? Login.
Get the best podcast recommendations in your inbox every week. 😎
Meet Podyssey's Community Members
Podcast fan since 2006. Scientist. Comedy fan. Chapter Leader of Podcast Brunch Club Milwaukee. I easily listen to about 100 episodes a week so I'm always looking for new stuff. Also, I curate themed playlists, so check them out.
Recommends podcasts in:
True Crime
Audio Drama
Science
Co-ordinating/Digital Producer for CBC Podcasts. Salvadoreña. Interested in the beauty, tragedy and absurdity of life.
Recommends podcasts in:
Storytelling
News and Politics
Social Science
Notable Members & Creators